Dentistry for Your Family
View Our Services & Call Us Today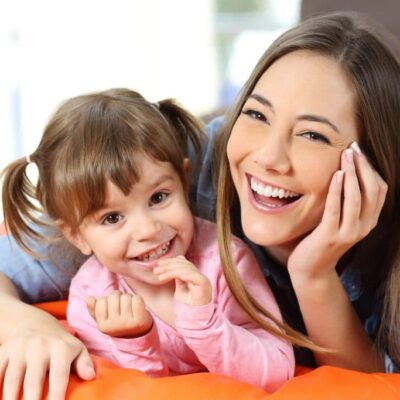 Dr. Worthington and our team of dental professionals are excited to provide you and your family with compassionate, quality care at our newly renovated Carmel, Indiana dental office.  Below is an outline of our common services and some quick information so you know what to expect.  For more in depth questions, please contact our office and we will be sure to make your dental health our priority.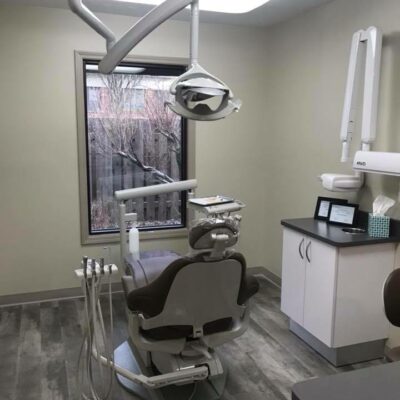 Dental Exams
To protect and provide you the best dental care possible, we will need to understand your health history and the current state of your oral health.  Be sure to download and bring in a completed health history form for your first visit. 
As for the dental exam, routine dental exams are recommended every 6 months to check your teeth, gums, and mouth. The frequency of dental exams may vary depending on your individual needs.  Regular checkups are important for children, adults and even infants to maintain your oral health.  Exams also help to identify issues early and ideally prevent larger and more expensive dental issues from arising in the future.  During your exam a Diagnostic X-ray image is used as well to ensure the best assessment of your oral health is made.  Note, before your teeth are examined, a hygienist will clean and polish your teeth.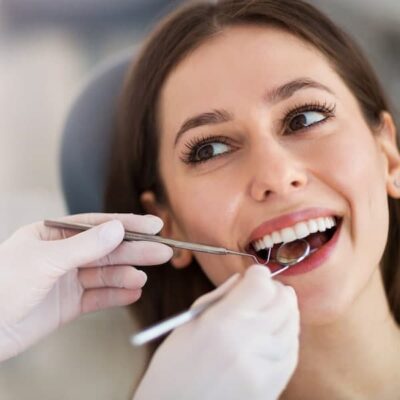 Dental Cleanings
The ADA recommends having your teeth cleaned at least twice per year.  In about 30 minutes to 1 hour, our dental hygienists clean your teeth and gums to remove plaque, tartar and help prevent tooth decay, gum disease or more serious issues from arising.  Regardless of whether you are a  great flosser and brush your teeth regularly, our hygienists ensure your teeth at clean and care for all the hard to reach surfaces of the teeth, including into the pockets of the gums.  After your teeth are clean, the next step is to polish your teeth.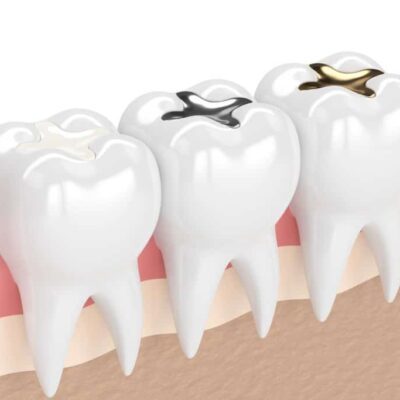 Cavities & Fillings
In our Carmel dental office, we do provide fillings for cavities.  Should you have a cavity that requires a filling, be sure to call and schedule an appointment at your earliest convenience.  After your consultation, Dr. Worthington will make recommendations in regards to treatments and if a filling is appropriate. Depending on your preferences and oral health, the dental filling materials you can choose from include composite resins, dental amalgam, and gold.  Once the filling is in place, our dental hygienists and dentist will continue to monitor your oral health at future checkups. In between visits, please be an amazing patient and follow your dentist's advice in creating positive dental hygiene habits.
Crowns (Caps) & Onlays
When patients have broken, ground down or chipped teeth, Crowns (aka "caps") or onlays may repair and restore your tooth to its natural shape and size, restoring the tooth's strength and your bite as best as possible.  Dr. Worthington has extensive experience placing crowns in our Carmel dental office and your first step is to call and schedule an appointment. Once Dr. Worthington and the team can clean and examine your mouth, she'll present you with the appropriate treatment plan(s).  Depending on the condition of your teeth, gums, potential infections, etc, the timeline for the placing a crown may vary and require other recommended treatment(s) to prepare for a successful crown.  To place a crown successfully, you will want a good fit, so we will take an image or impression of your bite/teeth.  From this image, a well fitting crown can be made uniquely for you.  You will want to adjust your eating habits as recommended by our team during and after the process. Additionally, once the crown is placed, be sure to care for your restored smile and schedule regular visits to the dentist so we can monitor your health and help prevent future dental problems from presenting.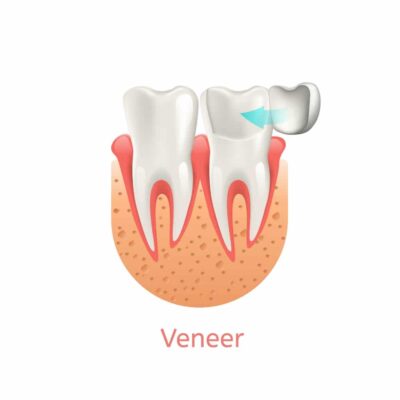 Veneers
Dental veneers are a cosmetic treatment option, where thin shells are adhered to your tooth to alter the size, shape and color.  Veneers are often made from a resin composite or porcelain. If you are interested in veneers, be sure to ask your dentist if veneers are right for you.  After a consultation, your dentist can present treatment options or referrals as necessary. Once you select a treatment plan that fits your goals and oral health, then the magic begins.  At the start of treatment your teeth will be prepared to receive the veneers and your dentist will take images or impressions as necessary, so the veneers can be custom made for you. Once the veneers are made, it will be placed on the surface of your teeth, leaving you with a new smile.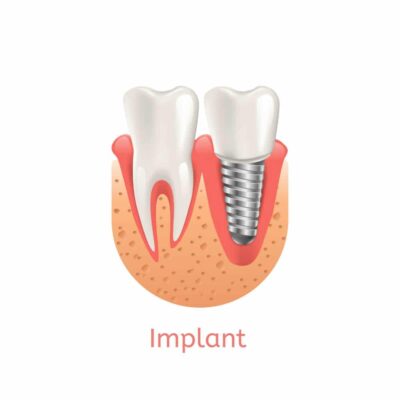 Dental Implant Restorations
If you have a dental implant that needs to be restored, Carmel Family Dentistry can help.  Dental implants are a popular method to replace missing teeth.   The sturdiness of the dental implant, along with its durability and bone growth benefits are ideal for many patients.  Now if you are looking for dental implants in Carmel, Dr. Worthington can assess your health and make a referral as necessary.  For existing implants that need restoration, Dr. Worthington restores dental implants in our Carmel, Indiana dental office.  Simply call us to schedule your consultation today.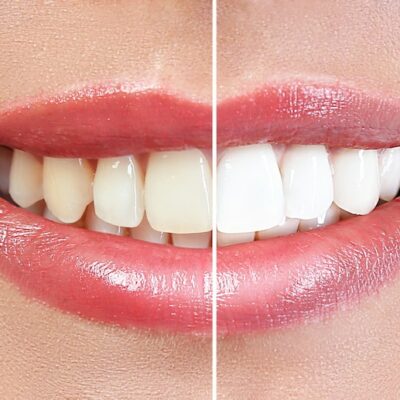 Teeth Whitening
Many of our patients are curious how they can brighten their smiles with teeth whitening products.  If you suffer from stained teeth or simply want to whiten your smile, be sure to ask our dental staff on your next dental cleaning and exam.  Various teeth whitening systems have their benefits and the treatment method and duration may vary, so we can assist you in assuring you get the best system for you.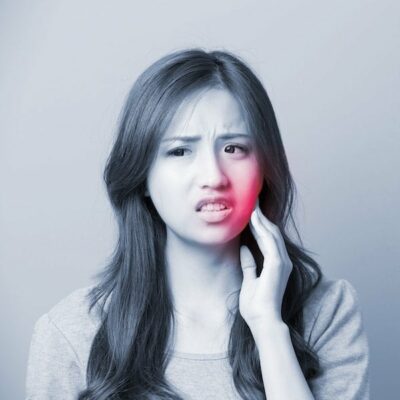 Dental Emergencies
If you are having a life-threatening emergency, call 911.  For non-life threatening dental emergencies please call our office and the team will respond to your concerns as quickly as possible.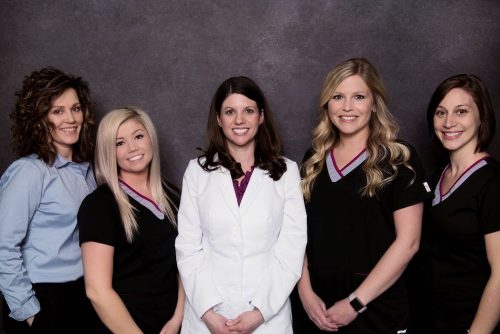 SCHEDULE TODAY!
Request an appointment at our Carmel Office